Stay on top of your finances with professional financial services. We are a locally owned and operated business that cares about our community.
Diamond Tax Services provides tax preparation for individuals, businesses and estates, as well as financial planning for college retirement and long-tern care. You can trust your tax preparation to our certified personnel; we're proud members of the National Association of Enrolled Agents and the National Society of Accountants. We are licensed to practice before the Internal Revenue Service (IRS). Annually, we participate in Continuing Professional Education courses offered by local chapters of the National Accounting and Tax Associations, keeping our firm on the leading edge of the ever-changing tax laws and accounting methods.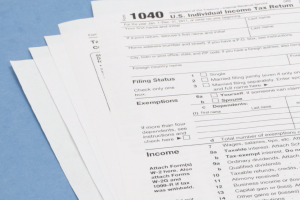 We came from Upstate New York and settled into Williamsburg about eight years ago. We have over 35 successful years in business and combined experience of over 60 years in the industry.
Appointments, walk-ins and drop-off services are available.
To book an appointment or learn more about our history and qualifications drop by or give us a call today at 757-903-4181. We are conviently located in the Publix shopping center at 4680 Monticello Avenue, suite 18-C, right next to GNC.
Visit the Services area of our site to learn more about the many accounting and tax services available to individuals and businesses. Use the Contact page to email for an appointment or to ask us a question.